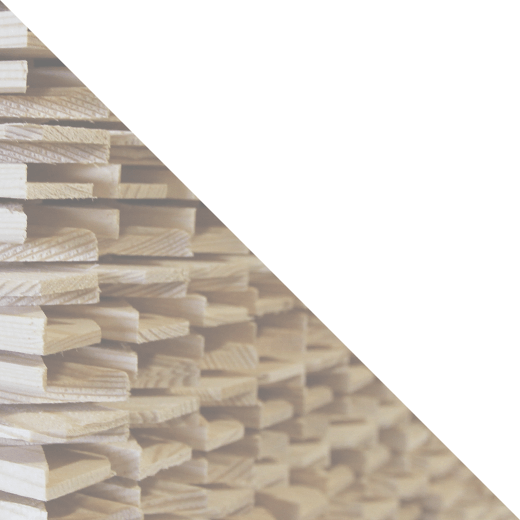 OUR QUALITY STANDARDS
Carefully selected material of origin

Working for both durability & stability

Easy to assemble manually

Bearing the prestigious FSC certificate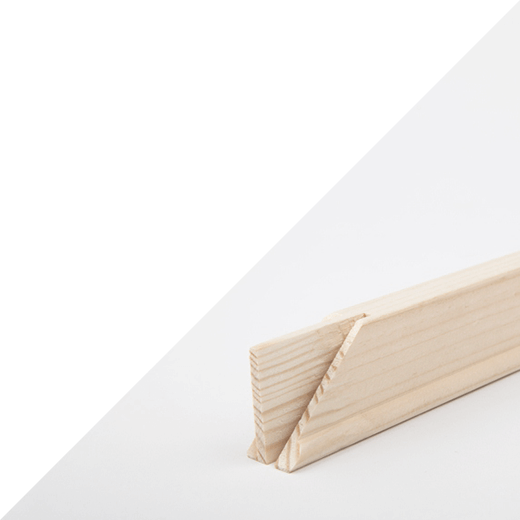 STRETCHER BARS
Stretcher bars are produced from the highest quality, A++, FSC certified ! pine wood and are easy-to-assemble, contemporary looking solutions for stretching and supporting your canvas. Planed from all 4 dimensions and boasting the optimal 8- 10 % (+-2%) humidity level, stretcher bars not only provide stability, but can also aesthetically complement the canvas itself.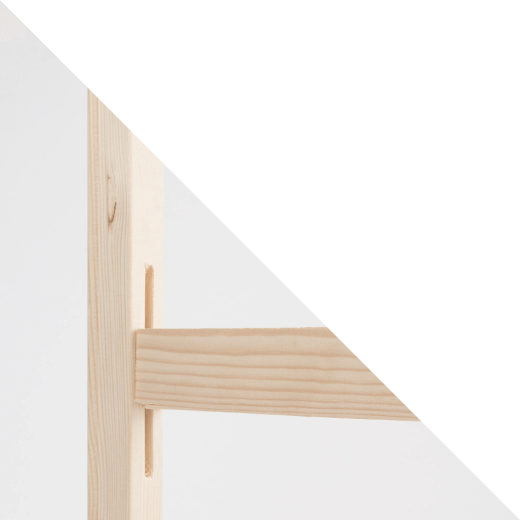 CROSSBARS
Crossbars provide additional support in the middle of stretcher bars, therefore, they are highly recommended for large size stretcher bars.

Note: This is a recommended product for large size stretcher bars and can be included in the quote.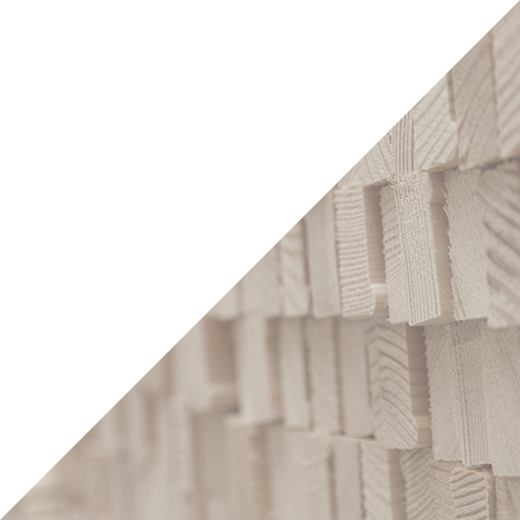 INFORMATION
Minimum order: 3.000 m / 10.000 ft

Production time: 24 h - 1 week

Packaging: depends on the order quantity

Special size dimensions are available upon request for large orders

Wholesale discounts are available for bulk purchases
FORMATS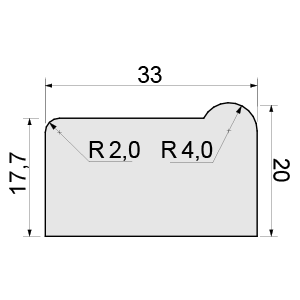 | Lenght | Type |
| --- | --- |
| 0,20 m | 45° cut |
| 0,30 m | Canvas-stretcher joint |
| 0,30 m | 45° cut |
| 0,40 m | Canvas-stretcher joint |
| 0,40 m | 45° cut |
| 0,50 m | Canvas-stretcher joint |
| 0,50 m | 45° cut |
| 0,60 m | Canvas-stretcher joint |
| 0,60 m | 45° cut |
| 0,75 m | Canvas-stretcher joint |
| 0,75 m | 45° cut |
| 0,80 m | Canvas-stretcher joint |
| 0,80 m | 45° cut |
| 0,90 m | Canvas-stretcher joint |
| 0,90 m | 45° cut |
| 1,00 m | Canvas-stretcher joint |
| 1,00 m | 45° cut |
| 1,20 m | Canvas-stretcher joint |
| 1,20 m | 45° cut |
| 1,50 m | Canvas-stretcher joint |
| 1,50 m | 45° cut |
| 1,60 m | Canvas-stretcher joint |
| 1,60 m | 45° cut |
| 1,80 m | Canvas-stretcher joint |
| 1,80 m | 45° cut |
| 2,00 m | Canvas-stretcher joint |
| 2,00 m | 45° cut |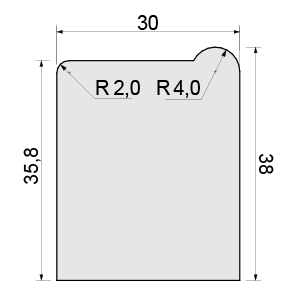 | Lenght | Type |
| --- | --- |
| 0,20 m | 45° cut |
| 0,30 m | Canvas-stretcher joint |
| 0,30 m | 45° cut |
| 0,40 m | Canvas-stretcher joint |
| 0,40 m | 45° cut |
| 0,50 m | Canvas-stretcher joint |
| 0,50 m | 45° cut |
| 0,60 m | Canvas-stretcher joint |
| 0,60 m | 45° cut |
| 0,75 m | Canvas-stretcher joint |
| 0,75 m | 45° cut |
| 0,80 m | Canvas-stretcher joint |
| 0,80 m | 45° cut |
| 0,90 m | Canvas-stretcher joint |
| 0,90 m | 45° cut |
| 1,00 m | Canvas-stretcher joint |
| 1,00 m | 45° cut |
| 1,20 m | Canvas-stretcher joint |
| 1,20 m | 45° cut |
| 1,50 m | Canvas-stretcher joint |
| 1,50 m | 45° cut |
| 1,60 m | Canvas-stretcher joint |
| 1,60 m | 45° cut |
| 1,80 m | Canvas-stretcher joint |
| 1,80 m | 45° cut |
| 2,00 m | Canvas-stretcher joint |
| 2,00 m | 45° cut |
FORMATS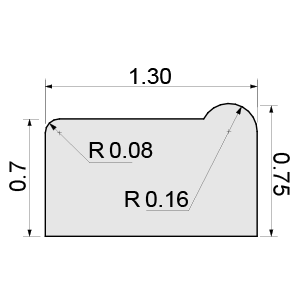 | Lenght | Type |
| --- | --- |
| 0,50 ft | 45° cut |
| 0,66 ft | Canvas-stretcher joint |
| 0,66 ft | 45° cut |
| 0,83 ft | Canvas-stretcher joint |
| 0,83 ft | 45° cut |
| 1,00 ft | Canvas-stretcher joint |
| 1,00 ft | 45° cut |
| 1,17 ft | Canvas-stretcher joint |
| 1,17 ft | 45° cut |
| 1,33 ft | Canvas-stretcher joint |
| 1,33 ft | 45° cut |
| 1,67 ft | Canvas-stretcher joint |
| 1,67 ft | 45° cut |
| 2,00 ft | Canvas-stretcher joint |
| 2,00 ft | 45° cut |
| 2,50 ft | Canvas-stretcher joint |
| 2,50 ft | 45° cut |
| 3,00 ft | Canvas-stretcher joint |
| 3,00 ft | 45° cut |
| 3,33 ft | Canvas-stretcher joint |
| 3,33 ft | 45° cut |
| 4,00 ft | Canvas-stretcher joint |
| 4,00 ft | 45° cut |
| 5,00 ft | Canvas-stretcher joint |
| 5,00 ft | 45° cut |

| Lenght | Type |
| --- | --- |
| 0,66 ft | Canvas-stretcher joint |
| 0,66 ft | 45° cut |
| 0,83 ft | Canvas-stretcher joint |
| 0,83 ft | 45° cut |
| 1,00 ft | Canvas-stretcher joint |
| 1,00 ft | 45° cut |
| 1,17 ft | Canvas-stretcher joint |
| 1,17 ft | 45° cut |
| 1,33 ft | Canvas-stretcher joint |
| 1,33 ft | 45° cut |
| 1,67 ft | Canvas-stretcher joint |
| 1,67 ft | 45° cut |
| 2,00 ft | Canvas-stretcher joint |
| 2,00 ft | 45° cut |
| 2,50 ft | Canvas-stretcher joint |
| 2,50 ft | 45° cut |
| 3,00 ft | Canvas-stretcher joint |
| 3,00 ft | 45° cut |
| 3,33 ft | Canvas-stretcher joint |
| 3,33 ft | 45° cut |
| 4,00 ft | Canvas-stretcher joint |
| 4,00 ft | 45° cut |
| 5,00 ft | Canvas-stretcher joint |
| 5,00 ft | 45° cut |